Are you a heating and air conditioning contractor who wants to learn the best ways to enhance your online presence? Are you ready to take your business to the next level? Have you been researching digital marketing for HVAC, hoping to gain an edge over the competition?
You'll be glad to know you're not alone! Redesign specializes in HVAC SEO and other digital marketing techniques. We work with businesses every day that want to find the right strategies to see positive growth. So if you're reading this, then you're on the right track!
With years of experience in the digital marketing space, the team at Redesign has learned quite a bit about best practices for scaling an HVAC business. Here's what you need to know when you want to start effective digital marketing for HVAC companies.
How HVAC Digital Marketing Strategies Impact Business Growth
Digital technology is so deeply embedded in modern society that having an online presence is pretty much a requirement for businesses that want to see growth. Without an online presence, you'll be missing out on the opportunity to reach hundreds, if not thousands of potential customers. Put simply:  Internet marketing is the key to gaining more leads for your HVAC business.
Another huge benefit is that digital marketing for HVAC can help you to save time and money. You'll be able to define your marketing goals and be in complete control of your budget. That's why so many HVAC contractors are trying their luck with in-house digital marketing. 
But to do digital marketing well, it's important to stay up-to-date on search algorithms, consumer behavior patterns, and the various tools available to advertisers. For people without a strong marketing background, this can be confusing to navigate and make it difficult to create a solid plan.
An HVAC business that doesn't have a strong presence online will leave a lot of money on the table for its competitors. Most importantly, statistics show that once you lose a valuable customer, they are unlikely to ever return. 
With that in mind, let's explore some of the online marketing strategies that HVAC businesses can use to attract new customers and generate more leads.
In this blog, we'll explore five tips for HVAC online marketing.

Take Advantage of SEO for HVAC Companies
Pop quiz:  Where is the first place that people go when their heating or cooling system is on the fritz? The answer: Google, of course!
The first step to seeing online success is to ensure that your SEO is on the right track. Search engine optimization is what helps your HVAC business to show up in the search engine results, allowing potential customers to find you easily.
Local SEO for HVAC companies is extremely important because it puts you directly in front of the people who are already interested in purchasing your products and services. That's the power of SEO for HVAC companies! Organic traffic comes to your website, and the benefits are endless.
Search algorithms have changed a lot in recent years. Today, many elements can be used to improve search engine rankings. For example, keywords and phrases should be included throughout your content to help your website rank highly for search terms that relate to your business and industry.
SEO for HVAC companies is beneficial, whether you're hoping to reach more residential customers or capture those elusive commercial customers. Ensuring that your website is fully optimized for search engines will set a great foundation for you to generate a large amount of traffic to your website organically. However, HVAC SEO isn't the only tool you should implement.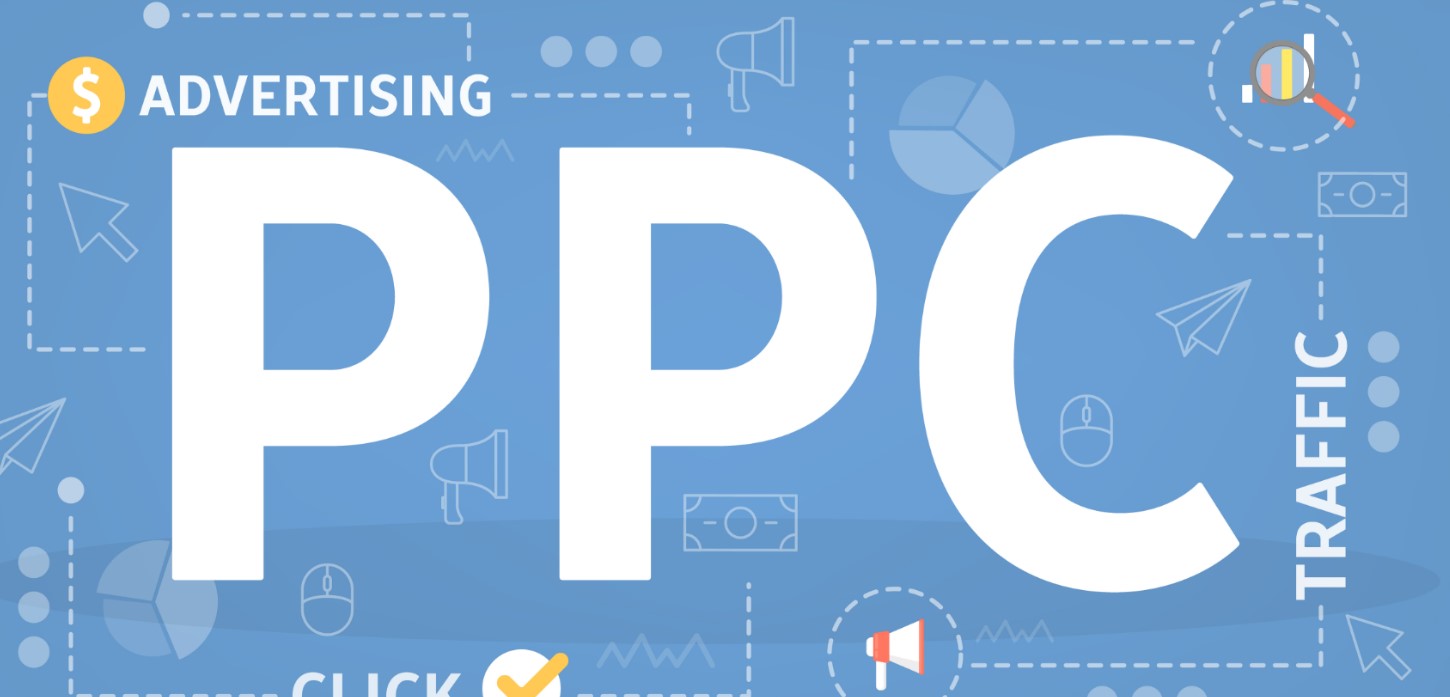 Use PPC Marketing to Get Your HVAC Business Listed on the First Page of Google
HVAC SEO is a great way to drive organic traffic to your website, and search engines reward pages that do it well. However, this requires a great deal of time and effort, and it can take six months to a year to see results.
If you need to generate traffic to your website quickly, pay-per-click or PPC marketing is an excellent way to do so. When you promote your company and your products or services on your website, you can easily generate more leads.
Here's how it works: Whenever your PPC advertisement pops up and the visitor clicks on it to learn more, they will be redirected to your website or landing page. The best part is that you only pay when someone clicks your ad. How much you'll pay also depends on how you bid against your competition for the same ad placement. Unlike HVAC SEO, the results of your PPC campaign are available in real-time.
Grow Your Social Media Presence
In today's digital world, no business can survive without a social media presence. The reason why Facebook, Twitter, Instagram, TikTok, and LinkedIn are such a big deal for businesses is that these platforms place you directly in the midst of the places where your potential customers hang out.
Not only will you be able to build a stronger relationship with your current customers and expand your reach to new audiences, but you'll also be able to turn your small business into a brand. 
Not sure how to get started on social media with your HVAC business? Here are a few recommendations: 
Create social media profiles on the platforms that are relevant to your business

Post valuable content on your website and link to it from social media

Share a variety of content to highlight your industry expertise (photos, manuals, DIY tips, videos, etc.)

Share images of your facility and your team

Target your social media ad campaigns to your local area

Promote exclusive deals on popular services

Post recent customer reviews and testimonials

Determine and follow a consistent strategy
Social media works, and when it's done well, you can create ample exposure for your HVAC business and generate high returns on your investment.
Create a Website for Your HVAC Business
Your website is the foundation of your business. It's essentially a virtual store where customers can come into your space and engage with whatever you're offering. But just like a brick-and-mortar business, whether a customer stays or goes will depend a lot on how your website treats them. 
Since your website is the first impression that online consumers will have of your brand, it's important to make sure that it's well-designed. A well-designed website is more user-friendly and creates a memorable shopping experience for your customers. 
Here are a few design considerations to keep in mind when building your HVAC business website:
Create a simple and clear method of navigation

Double-check for broken links

Display contact information clearly in both the header and footer

Create an easy way back to the top of a page from the bottom

Show navigation links on the right-hand side of the page

Avoid using dense blocks of text

Include multiple call-to-action buttons on each page

Attract customers with unique headlines, images, and short text

Make sure all text is readable and fits with the overall color scheme

Incorporate internal links to simplify navigation

Include a simple "contact us" page

Keep the subscription form short (if you include one)
Optimizing your website using these methods will ensure that visitors to your website stay longer. The longer they stay, the easier it will be to convert a lead into a paying customer.
Share Your Expertise
Sharing valuable information with customers builds authority and keeps them coming back for more. To create a loyal customer base, you shouldn't be shy about giving away free information to make them a more educated consumer.
When you offer well-crafted and beautifully presented information that your customers find valuable, they will be more likely to keep coming back. They may also share the information with family and friends. People crave anything that helps make their lives easier. 
Here are some ways that you can do this for your audience: 
Add a blog section to your HVAC website that includes enticing content

Share helpful information about common HVAC problems 

Highlight a particular pain point and then provide a solution

Share snippets of your blog posts across social media

Link the top content on your site to other pages

Allow customers to leave comments on your blog

Use Facebook LIVE or Instagram LIVE to reach potential customers

Build a community by sharing your thoughts with your customers
Is Your HVAC Website SEO-Ready?
Are you able to scale your HVAC business without the help of an HVAC SEO expert? If not, don't panic! Redesign can help you with the heavy lifting for successful HVAC business online marketing. Get in touch with us today to get started!