As an electrician, you know that the success of your business depends on your ability to attract a steady stream of customers. Because people typically call up an electrician when something isn't working, repeat business isn't the bread and butter of your company. This means that you'll have to approach marketing for your business a little differently. 
Digital marketing for electricians can be highly beneficial for establishing a strong online presence and generating more leads. But let's face it: When you're spending long hours each day working on electrical equipment and trying to keep your customers happy, you don't exactly have time left in your schedule to focus on online marketing. But when you fail to think about your online marketing, you'll miss out on a ton of potential customers and you may end up falling behind the competition.
If you want to attract valuable leads, maintain loyal customers, and expand awareness of your brand, taking advantage of digital marketing for electricians can help you to achieve your goals.
What Does Digital Marketing for Electricians Include?
There are four effective strategies that you can use to market your electrical company online.

SEO for Electricians
Targeted electrician SEO is the first strategy that every business owner should use when they create their digital marketing plan.
Targeted electrician SEO, or search engine optimization, is an important tool that makes it easier for search engines to review your website. This makes it possible for your website to appear in search engine results.
When online searchers use keywords or phrases like "electric installation" or "electric company near me," search engine optimization is the thing that ensures that your website shows up. 
Another critical element of SEO for electricians is keyword research. This process helps businesses to find the most valuable and relevant keywords for their business and their industry.
When you're looking for the right keywords to include in your content, it's as much of an art as it is a science. To attract quality traffic to your website, it is ideal to use a set of keywords that have high search volume and low competition. Long-tail keywords (longer and more specific keyword phrases) typically fit the bill for both of these criteria, since they are more detailed than standard keywords.
SEO for electricians can significantly increase your chances of converting leads into paying customers. Statistics show that if your website isn't showing up on the first page of search results, then it's likely that online customers will never know that your business exists. 
Don't think for one second that the businesses showing up at the top of the results list got there by sheer luck. These businesses are ranking well because of search engine optimization efforts. While SEO is an ongoing process and it takes time to see results, it's the best way to gain organic traffic to your website.
Another huge factor in your website's ability to rank well is the quality of your content. Many businesses fail at writing effective electrician SEO because their website lacks the valuable information needed to bring in more traffic. While providing information about your services and how to contact you should be included on your website, adding more unique content has a huge impact on SEO for electricians.
By adding a blog to your website, you can create more opportunities to incorporate keywords and content that your audience will find useful. For example, if you're creating articles that address some of the most frequently asked questions from your customers, you might explain topics like "how to install an emergency generator" or "what to do about outdated wiring in my home." Not only would you be helping your audience to solve a problem, but you might even attract readers that are also interested in your services.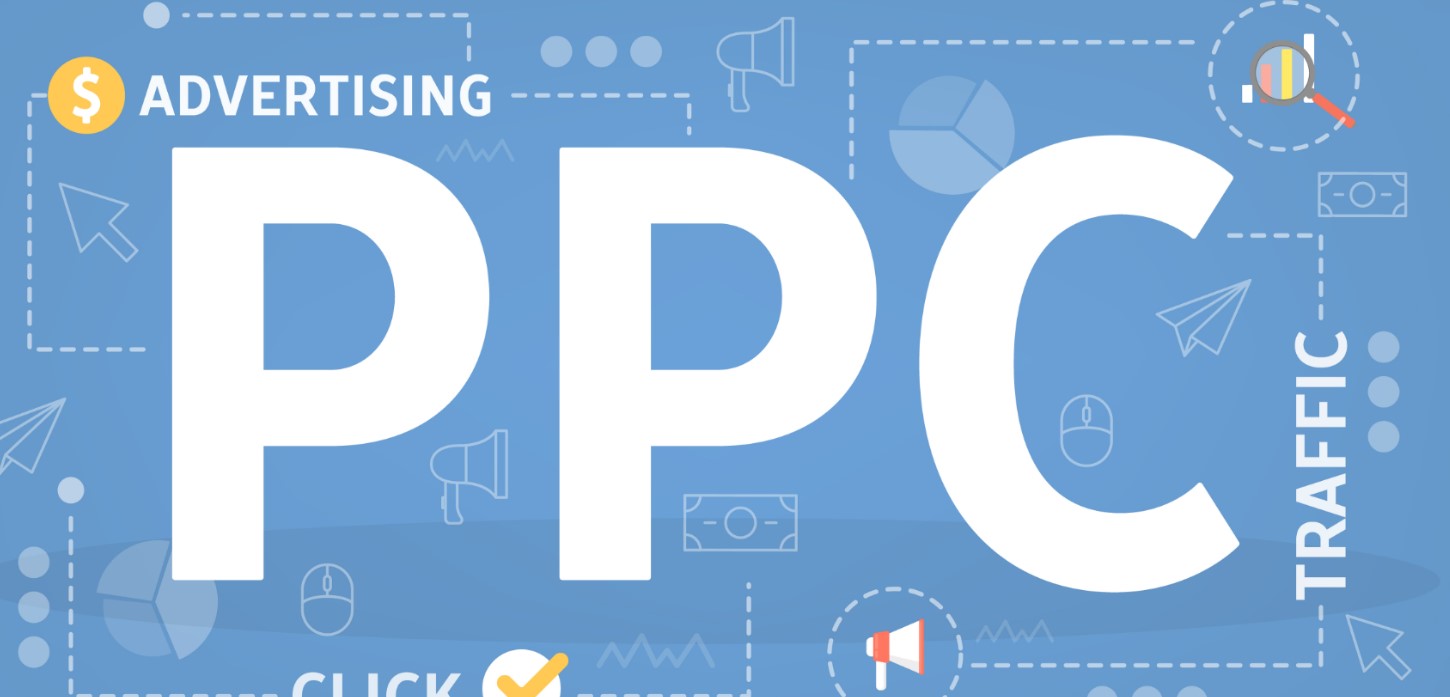 Pay-Per-Click (PPC) Advertising for Electricians
PPC lets you place your ads on social media platforms (like Twitter and Facebook) or search engines like Google. It's a popular tool because it leaves you in total control of your budget, so you never have to worry about overspending. 
You also won't waste your marketing dollars on people that aren't actually interested in your services. Instead, you'll only pay when a potential customer takes action and clicks on your ad. 
Here's how it works:  PPC ads for electricians operate through a bidding system. The more ad dollars you spend, the better your chances are to outrank your competitors. Search engine platforms like Google, for example, let you bid on specific keywords. Facebook and other providers, however, let you bid on other criteria, like demographics and audience interests.
Electrician PPC is a popular tool because the ads are highly targeted and therefore yield better results. You get to decide who sees your ads to get the best return on your investment. 
Social Media Marketing for Electricians
If you're looking for a way to get the word out about your electrical business, marketing on social media is one of the best ways to increase brand awareness and expand your reach. Platforms like YouTube, Instagram, Twitter, and Facebook have millions of users, so the opportunities are endless.
You can engage with audiences by sharing images of your electrical company team, helpful how-to videos, promotional discounts on services, and more!
If you want to see growth in your business, then social media is going to be one of the most important parts of your online marketing. That's because Google uses social signals as part of their algorithm to determine where your website ranks. 
Each social media platform has its own analytics tools. Digging into your analytics will help you to understand how your audience is engaging with your posts. As your audience grows, you should focus your attention on gathering customer feedback so that you can use it to improve your content.  
Blogging for Electricians
Blogs are a great way for electricians to build credibility. Consumers overwhelmingly trust the information contained in blogs, which enables your electrical company to emerge as a trusted resource and authority in your industry.
There are a variety of topics that you can cover to educate consumers about your industry. For example, you could write weekly posts with maintenance tips for certain electrical components found throughout the home. The most important thing to remember is to provide unique, quality information to your readers. 
The other great thing about blogs is that they can be easily shared across social media. You can link to them directly from your Twitter account or post them on Facebook to engage your audience and encourage visits to your website.
Tips for Local Electrician SEO
Where is the first place you go when you're researching a product or service? We're guessing that you probably said "Google." Guess what? Your customers are also looking on Google when they need to find electrical service in their area.
Chances are that when the search engine results come up, customers are likely going to click on the first business found in the listing. The higher your website ranks in local search, the more leads you'll generate for your business. 
Here are a few suggestions for improving your search engine rankings using Electrician SEO.
Add Your Business to Google Maps
You should include your main keyword in your business name to help boost your rankings. Be sure this is updated in all places where your business name, address, and phone number are listed to ensure consistency.
You'll also want to claim your Google My Business listing to enhance electrician SEO. This gives you a verified status, allowing you to optimize your listing and have more control over what details are posted for your business.
Increase Your Response Time 
When you're running a business, you want to make it as easy as possible for customers to get in touch with you and get their questions answered. One of the easiest ways to ensure that you can quickly connect with customers is to add a web chat option or link a mobile app to your site. 
Remember, not all customers go with the first company that pops up on their screen. On the contrary, the company they do business with will be the first one that returns their call or email—especially in an emergency. 
Do your best to contact customers within a few minutes, rather than waiting half an hour or more.
Get Feedback from Your Customers
Customer reviews aren't just important for search engine optimization, they also help many electricians stand out from the competition and bring in more business. Word-of-mouth is still the best form of marketing for a company, and online reviews work much the same way.
You should encourage customers to leave reviews across as many of your pages as possible, including Facebook, Yelp, Google, HomeAdvisor, etc. It's best to request a review of your work from a customer immediately following the job. You can do this by following up with an email to get their feedback. 
When a customer leaves a review, you should respond quickly. If the review was negative, respond accordingly to try and resolve the issue.
Contact Redesign for Your Digital Marketing Needs
Just like any other business in any other industry, electricians can deploy digital marketing tactics to bring in new clients and grow their businesses. You should aim to deliver a quality experience for your customers both online and offline. Contact the digital marketing experts at Redesign to get help creating custom plans for all of your online marketing and advertising needs.