To stay afloat financially, many small business owners are moving their products and services online, while trying to maintain their conventional storefront. This is where Google My Business can help traditional business owners enter the world of eCommerce while increasing the visibility of their brick and mortar location. Let's take a look.
What is Google My Business?
In a nutshell, Google My Business (GMB) is an amazing free tool that helps new and small business owners manage and optimize the visibility of their business profile in Google Search and Maps. Google My Business was created to help small businesses attract new customers by allowing them to add their business name, address, hours, and photos, as well as track analytic data that will be useful to determine areas that might need improvement. One other thing that can be done, which is key to the success of a business is that GMB helps monitor customer reviews and replies to questions and complaints. This is the point in which business owners can determine, together with the rest of the information GMB provides, how to improve upon areas of their business which may be falling behind the rest of their service, increasing customer satisfaction and their overall rating. The obvious question now becomes: how do I start?
How do you get started in Google My Business?
Getting started in Google My Business is as simple as creating a business profile that, once completed, will appear in local Google searches and Google Maps. Your profile should include, at the very least, the basic information for your business, such as its name and category (restaurant, grocery store, mechanic, etc.), its location, phone number and hours of operation. To add your business profile to Google you can proceed the same way you would when adding a place to Google Maps.
Once you are done with this first step, Google will verify that it has not been duplicated (an issue that while rare, is not impossible) and will create your Business Profile, which is one of the main reasons why you should make it look as professional as possible by adding good pictures of your business, its storefront, and anything you think might attract customers. Google will then proceed to publish your profile for your customers to write reviews, give you a star rating (with 5 stars being the highest possible rating), add photos of their own, and even ask or answer questions from other users. As your online presence solidifies, Google may add additional information from the web.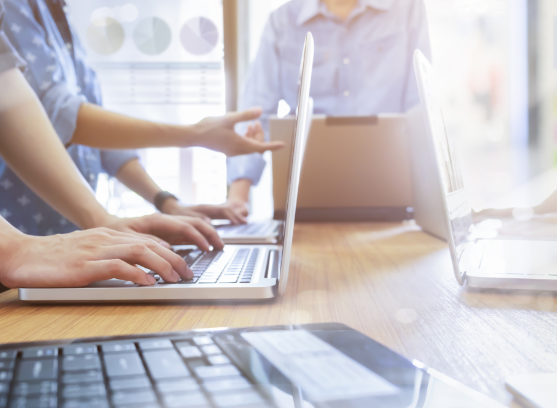 The problem here is that a standalone business profile will not allow you to manage the information added by Google, or add and edit the information and reviews that have been collected from around the web.
This is where Google My Business enters the picture. When you create a GMB account you can then work on making the most of your business profile by customizing and enhancing it for free, allowing you to interact with customers and creating value for your business before they even set foot in it.
The importance of Google My Business for your company
When you are just getting started in the world of online commerce, your Google My Business profile is the most important place to focus your attention. This is because of the importance that resides in having your business information appear in searches for a product or service you offer in the area of influence of the searcher. Because of this, you should always make sure the information about your business is accurate and up to date.
Having a Google My Business account allows you to reach potential customers that would otherwise never find you. Think of it as the modern-day version of the Yellow Pages working in your favor at the speed of light, but with a whole slew of benefits that make marketing much easier and less time-consuming. Some of these benefits are:
Appearing in Google Maps searches – when consumers look for a business in Google Maps, they usually do so at a local level. The most common search term is "XYZ near me". Google Maps then populates their screen with all of the businesses in that category within a certain range of the user's location. Your Google My Business account will show up in local searches, making it likelier for a consumer to choose your business based simply on proximity.
Stars, reviews and a higher rank – with the ability your customers have to write reviews about your business and give you a star rating, you will be able to get potential customers to trust you based on the opinion of others. As more and more customers show how good your business is, together with any new and updated information you add to your business profile, the higher you will rank on searches, garnering more visibility from people who are searching for the services or products you provide.
Increased engagement, traffic, and sales – Studies have shown that businesses that have a Google My Business listing have garnered 70% more traffic and an increase of up to 50% in sales. Engaging with potential customers by answering questions and posting interesting content to your profile will also allow you to attract more customers than any other form of marketing.
Free advertising – Marketing campaigns cost time and money, but with a Google My Business listing you can do it for free thanks to the targeted exposure Google can provide. While other marketing strategies can be well worth the investment, GMB is definitely a great option when you are just starting out.
Best markets for a Google My Business account
While it may seem that only a few business categories could benefit from a Google My Business account, nothing can be farther from the truth. All businesses functioning at a local level, from taco stands to interior design offices can benefit from GMB.
One of the main benefits business owners get from this tool is visibility, which in turn will draw traffic and sales to them. But, there's one other benefit that should be taken into account, mostly because of the returns it can provide: GMB gives businesses a distinct advantage over their competitors by allowing users to discover the value of your company in a single glance by keeping all your information and more under a single header, which is a much better option than having to scour the web for information about your company. This is what makes Google My Business a great option for all markets. There can be no better marketing strategy for local companies than being able to engage and interact with potential customers that wouldn't be able to find them through more traditional methods, all while showing off their value and offer, even before a potential customer visits their location, thanks to the reviews and opinions of others who have taken that step before them. As Google's search results grow more robust and concise, GMB has been able to prove its worth to business owners all around the world, driving new customers, increased sales and better visibility at a local level than ever before, and with the advent of increasingly intelligent phones and devices, the benefits of using Google My Business can only grow over time. So, don't wait any longer. If you have a small or growing local business, get on over to GMB and start optimizing your business profile today.